Columbus Summer Beerfest 2017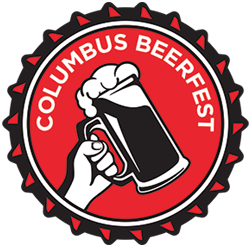 Friday August 25th & Saturday August 26th, 2017 at Express Live!
Hundreds of Craft Beers! 130+ Breweries! Thousands of Craft Beer Fans! Columbus Food Trucks! Great Venue, Great Music, Great Beer, Great Cause! Proceeds benefit ANIMAL RESCUE PARTNERS to support regional and local animal rescue efforts.


Regular Admission
7:30pm entry - 25 sample tickets - 5oz. souvenir beer mug
Early Admission
6:30pm entry - 25 sample tickets - 8oz. souvenir beer mug
Designated Driver Ticket
- $20 in advance only (NO D.D. SALES AT THE DOOR) - Gets your D.D. into the event - Includes a $5 food truck coupon and free bottled water and soft drinks at the Designated Driver booth. May enter with either Early or Regular Admission.
Last Pour at 10:40PM. Event ends at 11:00PM.
More info:
www.columbusbeerfest.com