Biggies Bullies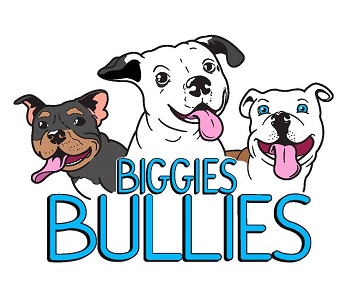 Biggies Bullies is a foster home based rescue founded in 2011 in Pittsburgh PA. As a small rescue, our mission is to rescue and re-home Pit Bull type dogs in Pittsburgh and the surrounding areas. We focus on educating the public on responsible pet ownership, positive force free, science based training, and the importance of spaying and neutering their pets.

With love, care, and humane training, we ensure proper placement by making appropriate matches to the right families and remain a lifelong resource for those families.

Biggies Bullies is a non-salaried 501(c)(3) non-profit charity registered with the Internal Revenue Service and the Pennsylvania Bureau of Corporations and Charitable Organizations. We are 100% volunteer developed and staffed.