Columbus Winter Beerfest 2022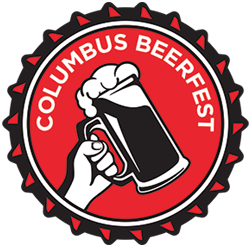 Friday Jan. 21st & Saturday Jan. 22nd, 2022 @ Columbus Convention Center

Early Admission Ticket -
$45 11/1 only
, $50 11/2-12/25, $55 12/26-1/13, $60 1/14-1/20, $70 day of event
Includes: 6:30PM early entry doors open, 25 samples in an 8oz. Souvenir Acrylic Mug

Regular Admission Ticket (on sale 12/26)
- $45 12/26-1/13, $50 1/14-1/21, $60 day of event
Includes: 7:30PM entry, 25 samples in a 5oz. Souvenir Acrylic Mug


Connoisseur Level Admission
-
$75 11/1 only
, $80 11/2-12/25, $85 12/26-1/21, $95 day of event
Includes: Short North Ballroom reception with appetizer bites, Special Connoisseur entrance, 25 sample Tickets for Main Festival, Special Souvenir Snifter Glass, Super premium draft and large format beers, Complimentary Coat Check and private restrooms. Food service will run from 6:30 to 8:30pm and beer service will run until 9:30pm, You can come and go as you please through the night!
Designated Driver Ticket
- $25
Only Available Online In Advance
& Before The Event Is Sold Out (NOT SOLD AT DOOR)
Gets your Designated Driver in the event, a $5.00 voucher for food in the main exhibition hall downstairs, and water/soft drinks at the event. You can enter at the Early Admission or Regular Admission time.
Connoisseur Session Designated Driver Ticket
- $40
Only Available Online In Advance
& Before The Connoisseur Level Is Sold Out
Because our space/food quantity is limited, the Connoisseur Level Designated Driver tickets are $40 each and include the same access and benefit as full Connoisseur tickets (no alcohol) and free water & soft drinks in the Ballroom and on the Exhibition floor at the Designated Driver Booth.
10:30pm Last Call
10:40pm Last Pour
11:00pm Event ends