Pittsburgh Summer Beerfest 2022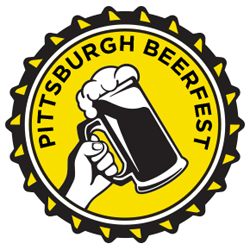 Friday July 29th & Saturday July 30th, 2022 at Stage AE

Enjoy OPEN SAMPLING of 200+ craft beers, seltzers, and cocktails, plus local music, local food trucks and more - an indoor/outdoor celebration of craft beer at beautiful Stage AE! Proceeds benefit Animal Rescue Partners to support regional and local animal rescue efforts.

Early Admission - $50 through 6/30, $55 through 7/28, $60 day of event
6:30pm early entry, 8oz souvenir mini mug

Regular Admission - $50 through 7/28, $55 day of event
7:30pm entry, 5oz souvenir mini mug

Designated Driver - $25 online only (NO D.D. SALES AT THE GATE)
Gets your D.D. into the event. Includes free bottled water and soft drinks all evening at the DD booths located at the Biggies Bullies booth just right of the Main Stage the whole evening and at the Festival Entrance area until 9:30pm. Enter any time with Early or Regular Admission friends.
Early Admission: 6:30pm
Regular Admission: 7:30pm
Last Call: 10:30pm
Last Pour: 10:40pm
Event Ends/Police Clear Event Area: 11:00pm

More info: www.pittsburghbeerfest.com